I'M BACK? AT least, I am coming back. Kinda.
For the last of couple years, I have been … let's just say "preoccupied"  … while working to complete Deluxe Tunnels & Trolls. It only took two and a half years to do it.
Now the game is finished. The pdf has been released at DriveThruRPG, and the dead trees edition is at press. If you want to keep up to date on happenings about dT&T, I recommend the dedicated Deluxe Tunnels & Trolls blog, presently maintained by Steve Crompton. There is also Trollhalla for the hardcore fans.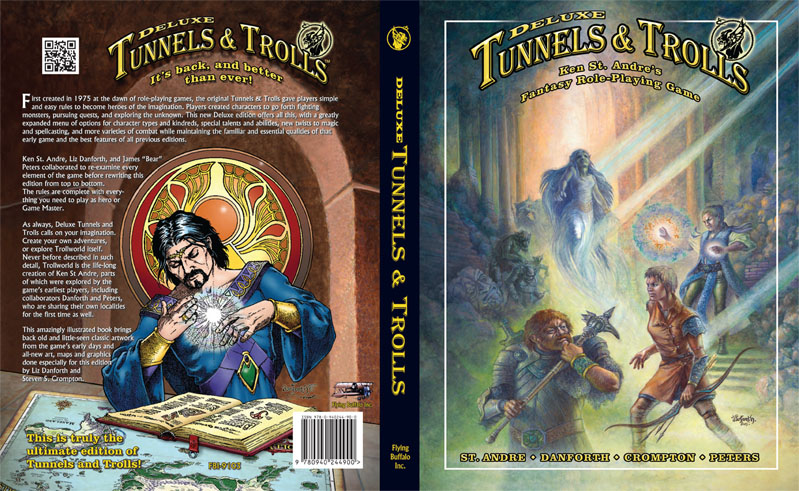 Blogging fell off my agenda, one of many things. And by "blogging" I mean the chatty or philosophical posts, not the ones begging you to please buy mah artz! I'd like to get back to talking with you, whoever you are out there, even if I don't post like clockwork.
At some point, I may write about what a wild ride this project was. It was epic. We used and over-used the analogy of the Fellowship of the Ring, first in silly jest and later in gritty deathmarch determination. The effort to get the Ring to Mount Doom (getting the book to press) seemed to be all that.
It seems to have been worth it. The Ring has been delivered, I still have all my fingers (not for lack of trying to burn one off early in the project), and the Shire is cleansed. Fans seem happy with the new edition and all is right with the world.
Right? No?
Well, what next? Follow me over the jump and let's talk about that.