TIME TO DUST off this blog! To say "I have been busy" is lame; we are all busy these days. Help yourself to a mix of upcoming news and a look at what I've been up to.
I AM STILL LEARNING
The prospect of attending the virtual SmART School under Donato Giancola, starting next month, excites me more than I can say. I was fortunate to land one of only eight slots he makes available here.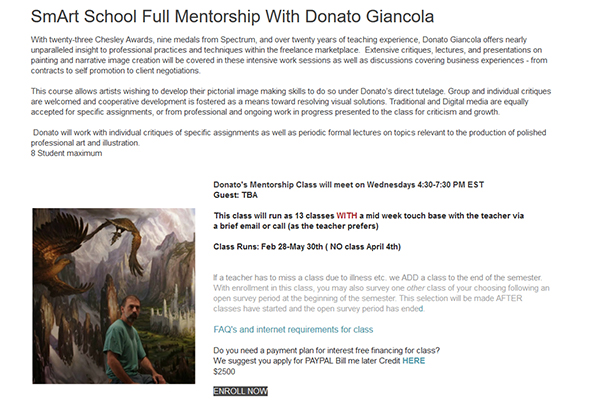 Donato and I have been friendly acquaintances for decades. I got to know him a bit back in 1998 when my ex and I brought him to town for a phenomenal science fiction event for the Phoenix Library system. Donato and space artist Bob McCall showcased the visual arts for the event, while the likes of Saberhagen, McKiernan, Turtledove, Roberson, Rawn, Lindskold, Vardeman, Zahn, and Foster spoke of the craft of their writing in the genre.
Donato's professional star has gone supernova since then, and we have touched base when I attended IlluxCon these last few years. Studying under his mentorship directly is going to be a significantly different experience.