FOR A LONG time I wanted to keep this site up to date, swearing "I'll get back to it Real Soon Now™." Life and work never give me the slack to work on it. What I am going to do, for now, is offer evergreen basics.
I will be glad to sign your Magic cards, discuss possible commissions, or you can find out where to follow me on social media or where to drop me a line (mailing address or email).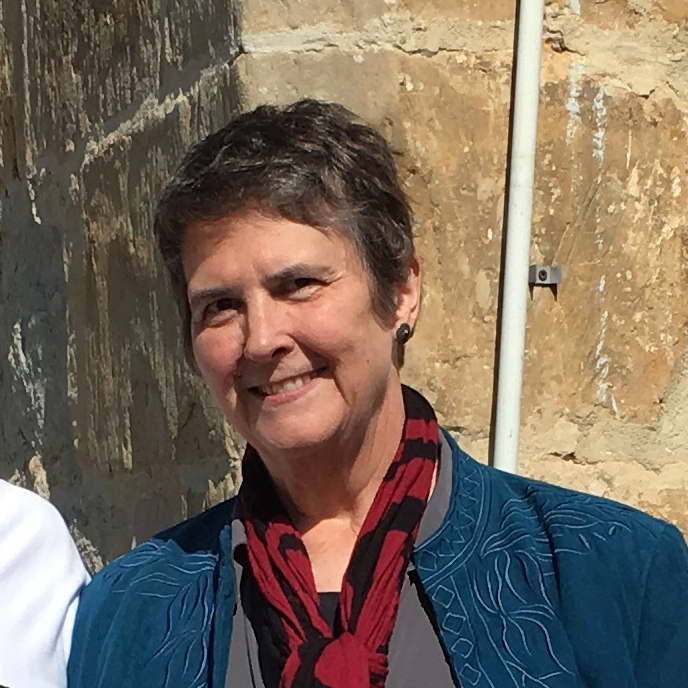 As for public appearances: well, I planned for many shows in 2020, but then everything changed. (no, really??) However, I brought home a case of Covid-19 after attending a MagicFest tournament in Lyon, France the first week of March. I tested positive in the ER on March 17. You can read how it went for me here. Aside from lingering fatigue, I am finally recovered.
Online events are a thing now: I will update information below, as it arises.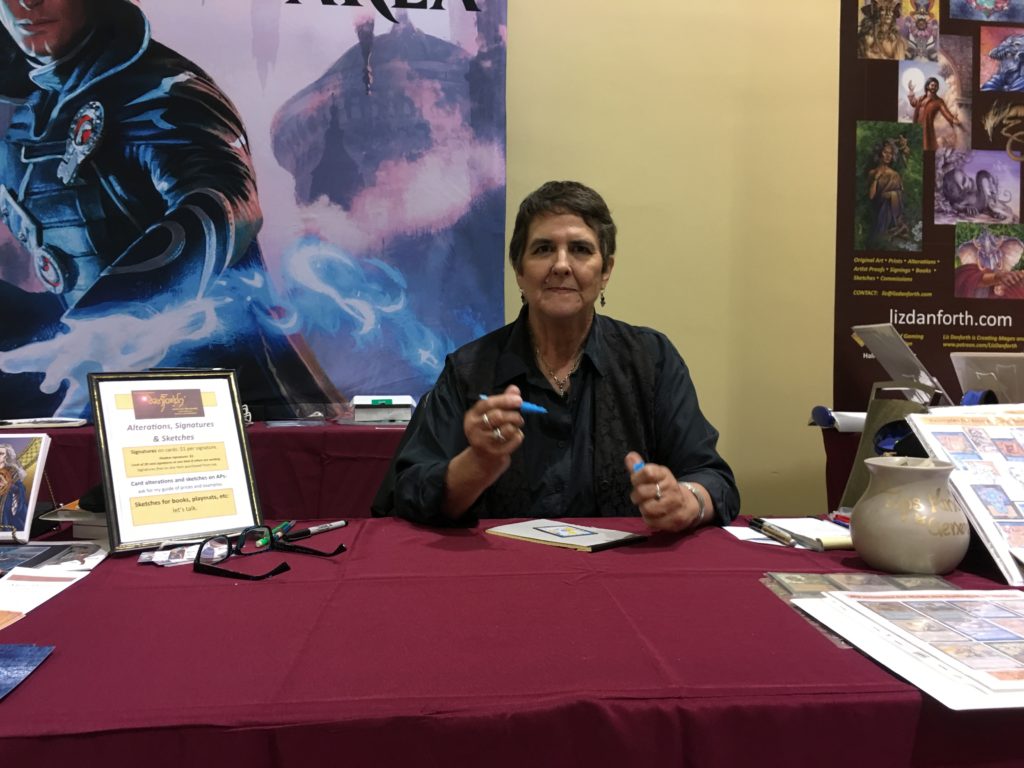 October 10th: I am the Guest of Honor at FnordCon 2.3 sponsored by Steve Jackson Games, on October 10th, 2020. It is being held virtually on Discord, and I will have SJG-related artworks for sale. In the AMA panel, I expect to have many anecdotes to relate!
Starting September 19th, for six months: IlluxCon is also going virtual. I will appear as a showcase artist and will have all my finest work for sale — as befits the most important show of "imaginative realism" (fantasy and SF) in the world.
Patreon Is My New Normal
On Patreon, you will find "Liz Danforth is Making Mages and Sages." This is the platform where I am most active. For three years now, I have posted multiple times a month, so I am in this for the long haul.
On Patreon, I show sketches and art (old and new), talk about works in progress, about my travels (when I was able to, anyway), my working process, and general musings. Some posts are open to the public, or they come open after my paying supporters get a first look.

Supporters also get deep dives that only they can read. Sometimes I make special offers or give people an early look at art sales. And all supporters get a private channel on my Discord server, the "Danforth Makerhouse." All fans and friends are welcome at the Makerhouse, regardless of Patreon support. Drop me a query and I can send an invite.
I will update this page as time permits. If you have questions, please leave a note in the Comments and I will do my best to answer!
last update 9 October 2020