UPDATE 12:30pm, Friday 14 February 2020: This auction is now officially closed. Thank you to everyone who placed a bid, and congratulations to all winners!
A QUICK NOTICE that a new page on this website describes a special art auction taking place this week. You can find the art and more details right here!
The auction bids are current as of 14 Feb 2020, 11:10am MST. Please see the linked page for current bids.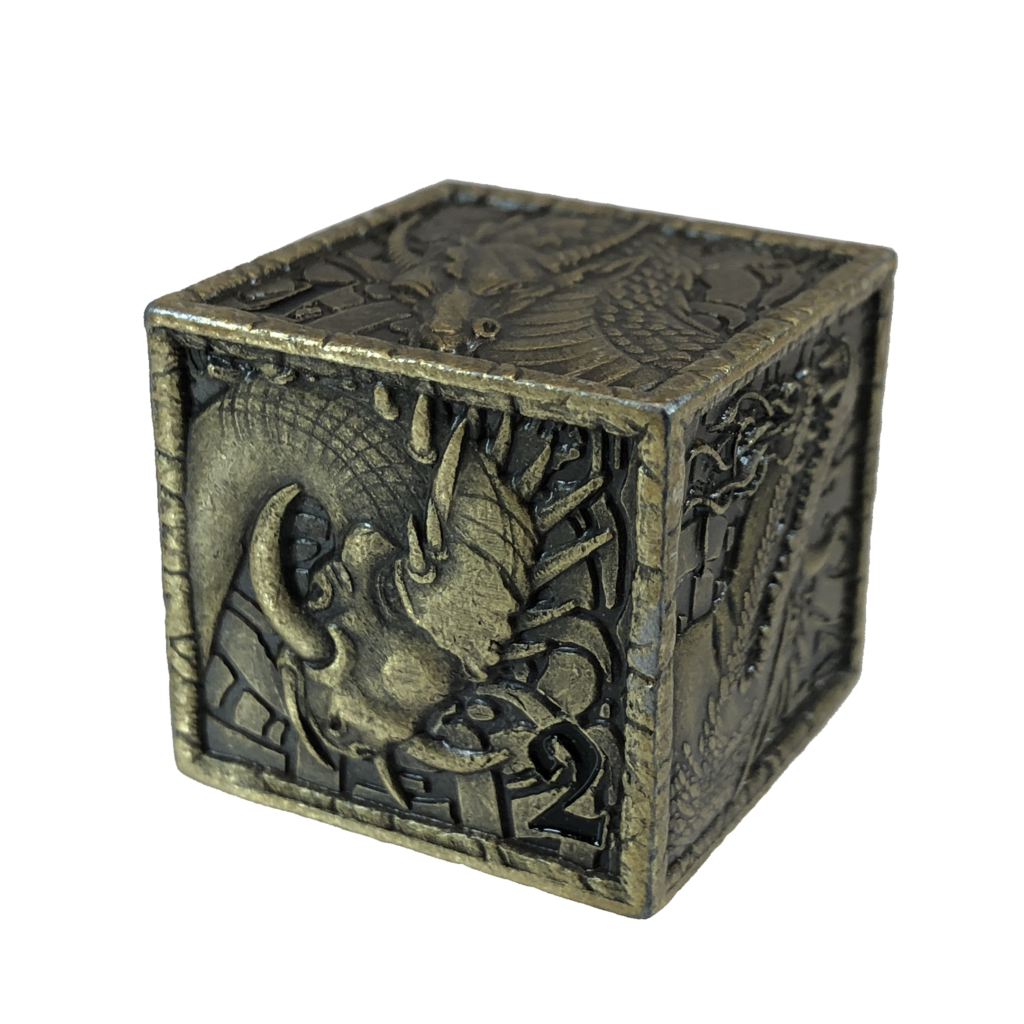 All the work is related to Steve Jackson Games' Fantasy Trip and some of the artwork I have done for them — including the dragons that appear on this monstrously wonderful metal die!
Why now, when the rest of the site has languished for … a long time?? The good folks at SJG are offering pre-orders on their dice, including the massive metal dice with my artwork on them for this week only.
And while SJG cannot ship overseas, I will be travelling to Europe this year (more on that should be posted here when I can), and I may be able to work with them and with you to mail your purchases while I am on that side of the pond. Send me an email message or make a comment on this post, and we can discuss the options.