NOTHING LIKE STATING the obvious, eh? Imagine me surging to the surface with a huge exhalation-gasp-inhale of someone who has been deeply submerged but now coming up for air… only to be pulled back down by creatures from below just as quickly! That is my life right now, and while I've been dying to post here for the last month or more, it's got to wait another day or two… at least, if you want the substantive posts I usually write.
I have so much I'd love to talk about. One draft here, unfinished, is called Bilbo and Me… that was to come out before the movie. (HA.) Another talked about The Making of An Illustrator. Hoooboy, that one's gonna take some time. There's a Pictures Have Stories entry about the Elves of Lindon painting, and I could do a ton of those … if I had nothing but time to write blogs.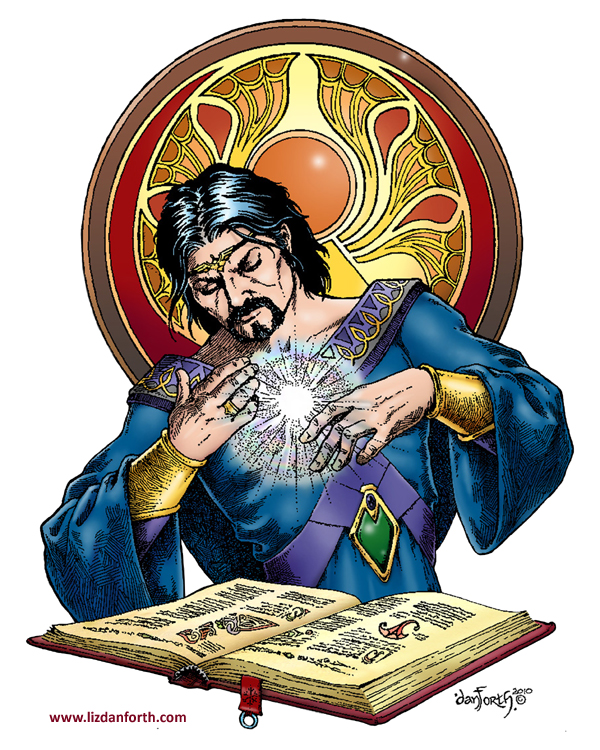 Instead, I've been working like mad, up to 17 hours at a stretch. I never thought doing a Kickstarter — doing it right — was going to be quite this much work. Deluxe Tunnels & Trolls is going to be freakin' awesome if this is any evidence of the drive, determination, and vision of this team, united once more to update this classic.
We'll be launching the Kickstarter momentarily — in a day or three, I believe — and I need to get off this blog and back to the final polish. Meanwhile, check in for news on the Deluxe Tunnels & Trolls blog or our dedicated Twitter feed. Steve promises daily updates on the blog; Ken plans to write weekly. The Twitter feed is pretty much from me, so it's erratic but something I can do in little bits and pieces of time… which it about what I have available.
Now, it's time for me to get back to … glub glub SPLASH glub …