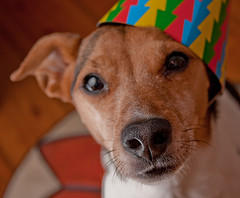 IT IS TRICKY, setting out to say certain things. The new year has been ushered in already for many folks, yet as I begin to write this, it is hardly noon on New Year's Eve for me. Be assured that whenever you are and wherever you are, I hope that 2012 will prove a fine upstanding year with many good things for you and yours.
At the very least, I expect it is going to be an interesting year for many… with "interesting" being one of those dodgy words that means exactly what one secretly wants it to mean.
As I said in my last post, 2011 was a memorable year for me, with changes and challenges. I undertook a new approach to many things that I intend to pursue further this year. While I'm pleased overall, there is plenty of room for improvement.
But I couldn't have done it without a lot of support from friends, associates, colleagues, and people whom I met in the course of the year, or have simply gotten to know a little better. So you'll have to excuse me while I do two things here: (1) get briefly sappy and sentimental; and (b) risk hurting someone should I fail to remember them, someone really relevant. It is certainly not my intention to slight anyone, so I will simply do my best.
These names are really in no particular order, although roughly grouped by context. Librarian-trained or not, I don't want to be alphabetizing simply to be politically correct. I just want to say thank you.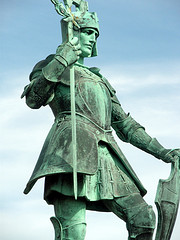 SHIELDMATES
Tara and Earl have been good friends for quite some time, and endlessly supportive and helpful this year despite life pressures of their own. Jen and Lisa have been wonderful to hang out with, although too rarely. I'm still looking forward to the day I meet my friend Els face to face, because our correspondence has been phenomenally engaging for many years now. All these folks deserve my deepest thanks for more than words can say.
My old friend Jennifer moved to Tucson at the start of the year, and I am glad to be able to see her more often than when she lived on the other end of the state. She has been a pillar of support through many of the ups and downs of dog-drama I've had in my life this year.
WISDOMKEEPERS
In Libraryland, Brandon takes on the mantle of games guru for Library Journal, and as I set down that burden, I am content that it is in good hands. I have to thank colleagues from LJ, particularly Raya, Heather, Dee, Michael, and Josh; and am particularly glad for some extended correspondence with Andy from OCLC after the Play Learn Innovate seminar.
Getting to show Ellen Forsyth around my corner of Arizona, when she came visiting from the land of Oz, was a wonderful day that netted her many pictures of cactus. I don't know how I came to deserve the friendship of Ian M and Terry B, gamer-librarians that they are, but I'm glad we connected. I hope to have another opportunity to meet Phil Minchin, another gamer-librarian, when I'm not so exhausted as I was at GenCon.
WIZARDS
I'm less in touch with Monica Valentinelli than previously, because both of us are drilling down to concentrate on our respective working lives. She continues to inspire me and others.
My thanks to Christie G for giving me a solid reality check about my fiction. I intend to buckle down harder on it this year, and some of that renewed determination will be guided by her words.
Matt Forbeck has done much for me this year, directly and indirectly. His endless kindness is a Light in a field that sometimes has a few too many not-so-nice people who don't deserve to share planetary space with the far greater number of seriously good folk.
As a fellow artist, Gilead has given me some interesting tools and ideas that I am starting to put to good use.
Gazimoff has been endlessly patient with me about upgrading the Oakheart site when I haven't had time or funds to make changes I would like to make. Jeff and Ragnar have given me help time and again. Knick and Charles E have also contributed their help here, and Knick has entertained me with many more emails than I can keep up with.
Lisa Poisso was a surprise to discover perched in my Inbox, gracious about my novella-length answers to her interview questions, giving me 15 unexpected minutes of fame and the information that shifted me into using a standing desk. That continues to work out and I wonder, how did I ever manage otherwise!?
NOBLES
I have to thank the friends and compadres who have asked me to work on their projects over the last year. I've met a few of Namaste's team in person, spoken with several more by Skype, and found each of them professionally and personally delightful and often quirky (in the best possible way): Rodolfo, Brian, Stéphane, Kelly, Matt, and also John and Kat. I'm glad to be getting to know you, and I hope to get to know others on the team. I'm looking forward to 2012 with considerable anticipation.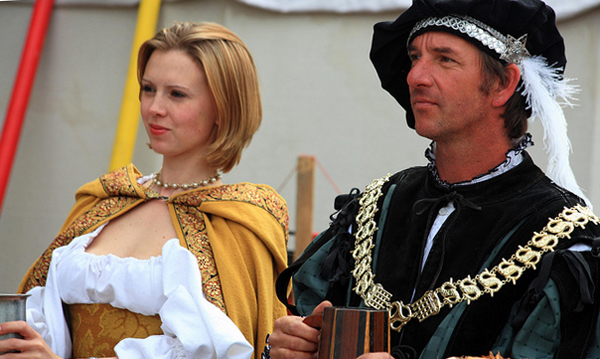 Marc Miller of Traveller fame has had me hard at work much of the year, and it's a pleasure to be doing science fiction again. I always liked SF as much as fantasy, but have had far less opportunity to work in that genre over the years.
Rick Loomis has heard me rant and rave a few times and, thankfully, he is still supportive about work past present and future. I've been in touch with Ken St Andre and Steve Crompton more, seeing them and Rick at GenCon and pursuing several projects. Steve in particular continues to impress me with his skill and I'm really happy to be working with him as much as I have recently. Patrice G has gotten some projects rolling that I'm pleased and proud to participate in. In addition, he picked up one of my original artworks, and it's always good to know one's work is getting a good home.
Several people whom I knew little or not at all when the year began have purchased artwork or placed private commissions this year. I am profoundly grateful for the support given me by Arnie S, Iljoon, Kevin E, Kevin B (Quoghmyre, several times over!), as well as other Trollhallans Mark, Stan, David, Gianmatteo, Mahrundl, Misha… and if I duplicated or missed someone, ascribe it to befuddled confusion over names real or trollish.
TEAL DEER
This post risks the tl,dr of bookish acknowledgments or Academy Award speeches that go on too long. But I am sincerely grateful to these folks for all they have done, and to others whom I may have forgotten to acknowledge. I believe in saying Thank You when thanks are due. So even if this post is less about you, Dear Reader, than it is about me looking back on a really incredible year, I hope you will take it in the spirit it was intended.
Perhaps more to the point, read between the lines to interpolate what kind of year I'm hoping — intending — to make of this coming year. As Hugh McLeod drew it: "Life is Short. Make it Amazing." I'm going to do my best.