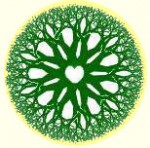 I've been working on updating, expanding, and organizing the art galleries on this site, which is why I have not written here for a couple weeks.
ART GALLERIES
There is now a "Newer Works" gallery where I'll put up things I've worked on most recently. I'll change things up as I do new projects, take down the older pictures and move them into the regular galleries.
The "Art for Games" section in particular has been greatly expanded. I've added a lot of the black and white art I did for Iron Crown's Middle Earth role playing games. Most people tell me that's some of my best work; see if you agree. I certainly enjoyed doing it — which is good, because I did a lot of it!
You'll find a few new pictures in the section for my old mosaics and ceramics, and in the dog art section also.
Pro tip: You can read the titles of all pictures by simply mousing over them. To read the tidbits about them (when I had little tidbits to share), click on the picture itself.
COMMISSIONS
Finally, I put in a little more information about commissions, particularly art commissions. I find it really hard to try to quote prices when there are so damn many variables: color, black and white, size, media, deadlines; who has copyright; is it for publication … I'd rather you drop me a line and let's talk. I'm a pretty reasonable person to deal with.
I'm always looking for new projects. Look at some of what I've done in the past and if you think I'd be a good fit for what you want, track me down on my Contact Me page!
UP NEXT
Watch for card lists and scans of my cards to go up very soon. That's next on the update agenda.