AT THE BEGINNING of the year, I had a clever plan. I would write a blog post at least once a month, preferably once every two weeks. I didn't think that was too ambitious, and I had plenty of ideas.
But it was indeed too ambitious. I couldn't make time to turn out even short pieces. I had too much on my plate, too many fires to light or to fight. I freaked out in March when I realized I wasn't going to hit even that once-a-month target, and by April I realized it would remain hit or miss until at least May. I was so tired. To quote Bilbo:
What was special about May? It was my self-imposed deadline: time and, perhaps past due time to take a leap of faith.
Bilbo says he needs a holiday in that video clip. It wasn't a holiday I needed. I needed a major change.
LEAVING THE LIBRARY
At the end of May, I left my part-time library job to return to full-time freelancing. While I deeply respect what public libraries aim to do and to deliver to their communities, I felt increasingly hemmed in by the hours I spent there.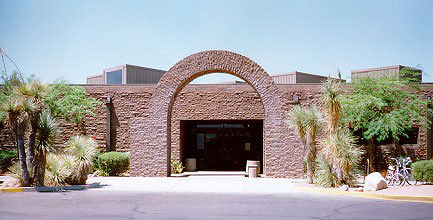 I'm a damn good librarian, but being a Maker is truly what I do best. I honestly feel both professions make other people's lives at least a little better, but I could reach more people with my art and my wordcrafting.
Arguably, I've been working toward this for the last six years. (I've been wholly dependent on my freelance work in the past, but not for awhile.) Things came to a crescendo at IlluxCon last year: I realized I needed to stop waffling and get on with it. I played a metaphorical game of Tetris with all the bits of my life, juggling things into place until I could step off into thin air.
BUCKLING DOWN TO WORK
I launched with over a dozen scheduled projects and clients in queue for works large and small. It has taken a month to write my first blog post here because I've been pretty damn busy! By which I mean, for example…

This is by no means everything. But when I was still splitting my time between home and the library, it would've taken me months to do all this, not a few short weeks. I had no idea how much mental bandwidth was being consumed by my other job. Nor did I realize how much creative energy had been dammed up waiting for a chance to break out.
Now I wake up in the morning and think "I will Make Wonderful Things today."
And then I go do that.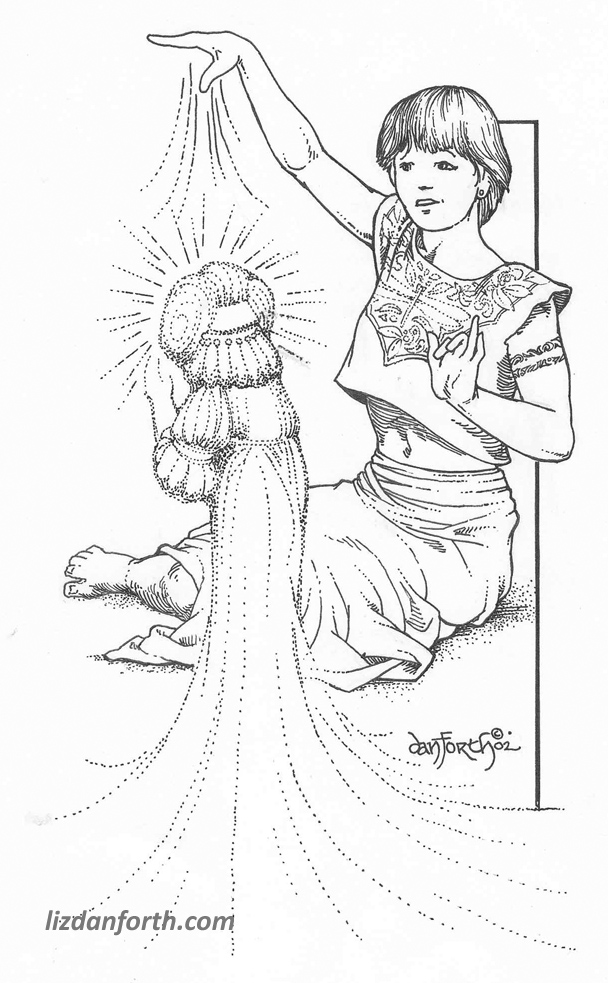 LOOKING AHEAD
I have commissions, assignments, and plans for many things. An announcement I think could be A Pretty Big Deal is coming down the line, still confidential for now. (Watch the skies June 29th. More news later.)
Meanwhile, I'm trying to figure out The New Normal for my own work, here in my sandbox. There are a lot of moving parts! For one, I intend to get this website humming, to share stuff about my projects and plans more regularly. To get pages updated, make things easier to navigate, and maybe even a spiff new look. Some webtech I need to learn from the ground up, because this hasn't been one of my core competencies.
The blog will remain ad-free; I won't be changing that. I'm not supported by affiliate links, paid advertising, nor by "guest blogs" that outsiders offer to write in my space to shill their products. (Yes, I've been asked.)
However, I am mulling over other ideas, and have been noodling on this question for a long time. It's hard to squeeze in time for blog posts or experimental projects around my commissioned work. I've done coloring pages, started a graphic novel, toyed with short fiction chapbooks, mused on sculptural works, considered making videos about my work or to share techniques. That's just the shortlist. In addition, I would like to do "behind the scenes" bits, show you what inspires me, or write more "Pictures Have Stories" because almost every darn picture I've ever done has a story associated with it.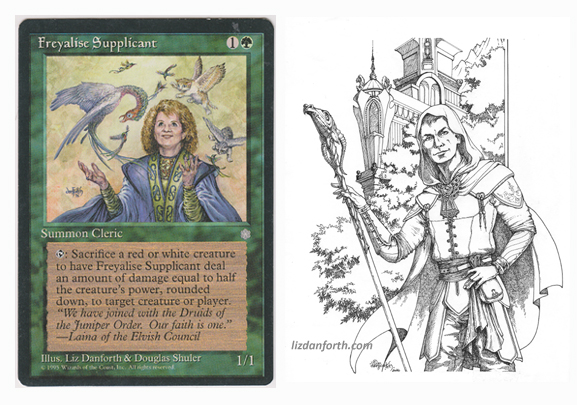 Wonderful things I want to do, to show you, to share with you. Exciting times! My paid commissions have to come first, but if you like what I've done in the past, and want to see more in the future—I may need a little help. We'll have to talk about this later.
"Liz Danforth Is Making Wonderful Things." I think that has a ring to it. Stay in touch.
Save
Save
Save
Save
Save
Save
Save
Save
Save
Save
Save
Save
Save
Save
Save
Save
Save
Save
Save
Save
Save
Save
Save
Save
Save
Save
Save
Save
Save
Save
Save
Save
Save